I haven't been writing anything on this blog in the past few months because so many things had to be done in my life that needed my attention. My boyfriend proposed to me on December 31st when we took my dog for a walk in the snow. It was great! We walked to the church ruins outside my village and were kissing in the snow when he suddenly went down on his knees and proposed. :)
So, since then we had to pick a dress, find a wedding location, find a reception location, etc. The wedding location was easy: we're getting married on a castle. This is going to be so exciting. Having a German-American wedding just called for something special for all our guests. We'll get married in the rose garden with a beautiful view down onto the river valley. After the wedding the owner of the castle will give the guests an introduction into the history of the castle before everyone can wander around and look at the exhibition pieces.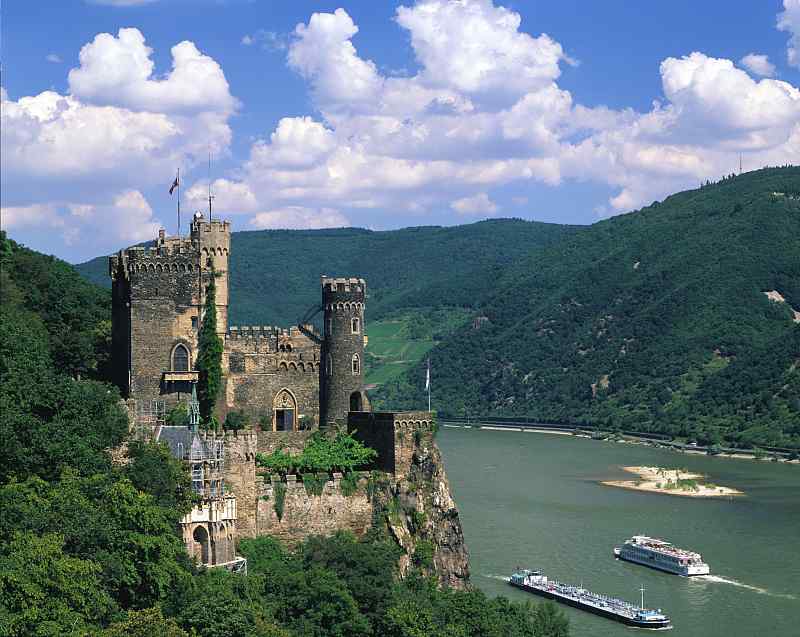 The harder decision was the reception location. The castle has a newly opened restaurant where a reception would be possible. But at one of the wedding fairs I went to I heard about a party service that also has a beautiful room for receptions. They also did a get-to-know-us test dinner at the end of January and their food is sooooooooooooooooooooo delicious. After we heard that we couldn't have much variation to the dinner at the castle we decided on the party service. That way we can make sure that there will be food everyone likes.
The hardest part was the paperwork, though. Thanks to German burreaucracy we needed lots of papers and have the English certificates translated by a notarized translator. But now we are only one signature away from being done with the papers... well, almost. We're going to have 2 weddings, actually, as one is necessary, the other one is for the "style". We're getting married on the 23rd of September in front of the justice of the piece. That will be a formal but not that extraordinary wedding. We will need to have an interpreter being present to translate all the formalities to the groom and witnesses, so it doesn't have that great atmosphere. Therefore we asked the priest of my village who used to live in New York for a while if she would be willing to marry us at the castle. We're so happy that she agreed to do so, as she will be able to do a very nice, special, bilingual ceremony on the 24th.
I have also found a dress while I visited my fiancé over Easter and my engagement ring is supposed to arrive hopefully today or tomorrow.
Now that you're updated on what's going on, let me move over to the stuff I am going to make myself. First of all, the invitations. We're going to have the text printed, but the cards the print is going to be in I will make myself. I have 3 drafts for styles, but because I couldn't decide on one we decided to have different ones. The colours and material will be the same, but they will all be individual.
Oh, we chose creme/ivory and red as our wedding colours. That makes finding bridesmaids dresses and decoration easy. :D And it is a very nice colour combination for flowers, too!
What people in Germany also do is: they tie bows to the radio antenna of their cars and drive in a caravan to the reception location and honk their horns when they drive through the towns. :D
So I made the bows for the antennas in our wedding colours, too. I need to take one and do a test drive with it and see it it falls off and I need some wire to fix it on the antenna, or if they work the way they are now.
My maid of honor just got married herself and instead of flowers she made these awesome flower bouquets out of buttons. I love this idea, so I am thinking about making something like that for the justice of the peace ceremony. Many people get real flowers for that as well as for the Christian ceremony, but I think I only need a real flower bouquet for the castle wedding. So having something buttonish as alternative would be awesome.
Oh, and I was also thinking about making jewelry sets for my bridesmaids as gifts for being in my wedding. I will be busy the next couple of weeks with making all the stuff, but I will post it on here as soon as I have something to show.